Profile

Under the Microscope
Social Distortion
Free Account
Created on 2012-01-14 03:38:39 (#1421445), last updated 2014-01-07 (193 weeks ago)
451 comments received, 45 comments posted
128 Journal Entries, 128 Tags, 0 Memories, 11 Icons

About

Mini Bio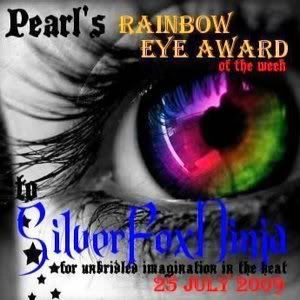 I live in San Antonio currently and I'm an avid RPer. It's become a hobby or mine.
I have two cats that are more demanding than my child, which makes me believe that I was a cat in a previous life, *shrugs*.
I have some education on International Business as well as a lot of security knowledge. I'm also a Navy vet and grew up as an Army brat, go figure. I wish to go back to school to complete my education, which is not feasible at this time. Well, I guess that sums it up for me at the moment. Not too much to tell, really.

Connect
car audio
,
computers
,
cooking
,
dancing
, def tones,
electronics
,
frontline assembly
,
games
,
korn
,
making videos
,
marylin manson
,
movies
,
music
,
playing the viola
,
reading
,
reading manga
,
role-playing
,
rollerblading
,
sketching
, slide shows,
sound systems
,
stargazing
,
switchblade symphony
,
tae-kwon-do
,
watching anime
,
writing

People
[View Entries]

Communities
[View entries]

Feeds
[View Entries]

Subscriptions (0)

Linking
To link to this user, copy this code:
On Dreamwidth:
Elsewhere: